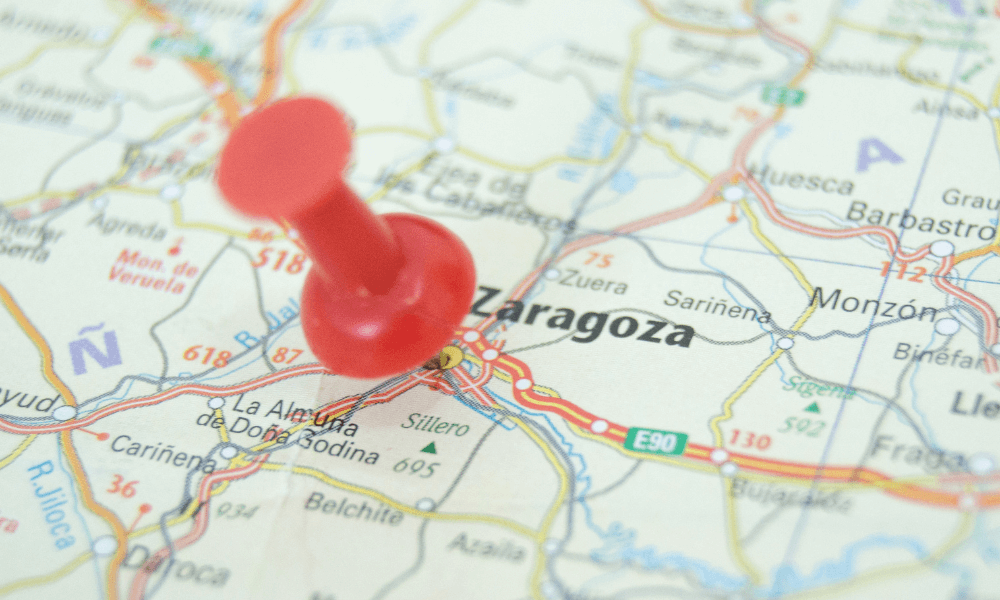 Zaragoza, currently the fourth most populated city in Spain after Madrid, Barcelona and Valencia has a wide range of activities and events throughout the year that attract both its own inhabitants and visitors and tourists from all over the world. On many occasions, due to the circumstances of these visits, travelers need a space to store their luggage for a short period of time, either because their stay in the city is very short and they have not hired accommodation, because they have several "dead hours" until they can leave their bags in it, or for any other reason.
In this article we will see the 7 main types of events in Zaragoza in which a luggage locker is the best option to enjoy the activity that has brought us to the city in total comfort. It's time to store your bags in Zaragoza and feel everything the capital city has to offer.
7 types of events in Zaragoza to enjoy "hands free"
1. Conventions, Fairs and Meetings
As mentioned above, Zaragoza is one of the largest cities in Spain. In addition, its great location (midpoint between Madrid and Barcelona) makes the city an unrivaled logistical point and the perfect epicenter for a large number of conventions, fairs and national and international meetings of many different types.
Important events of this type have been held in 2023, such as meetings of the Council of the European Union, the National Clinical Laboratory Congress, the World News Media Congress, the FIGAN Livestock Fair, Expofimer Digital and many other events, both at the Zaragoza Trade Fair and the Palacio de Congresos, the city's two major venues for these events.
Sometimes, attendees to these events do not get to spend the night in the city, so a luggage lockers in Zaragoza is the best option to move freely.
2. Concerts and music festivals
Zaragoza is also a great place as far as music is concerned, with events of international relevance such as the Vive Latino festival, held in Zaragoza in its latest editions and attracting thousands of people from all over the planet, as well as a whole series of "first swords" of the international music scene that perform their concerts in Zaragoza, mainly in large venues such as the Príncipe Felipe pavilion, the Expo site or even in some cases in La Romareda, Real Zaragoza's football stadium.
In many cases, the attendees to these musical events go out afterwards to party in the downtown area of the city, so a luggage storage in Zaragoza is the best option to store their bags and belongings without worries.
3. Sports competitions
In Zaragoza there is also a great sporting tradition, with great teams of many different sports that attract numerous visiting fans to the city in every game. Whether it is the Real Zaragoza football team, the men's and women's basketball teams, the indoor football team, or other minor sports teams, they attract a large number of fans who in many cases only travel to watch the game and take a quick look at the city center, so the lockers in Zaragoza of Megalockers are the best option, as they are located in the historic center of the city.
4. Running events
For several years now, the passion for running has been growing, and there are thousands of people who put on their running shoes to run through the streets of Zaragoza in the different races held throughout the year (10k, half marathon, marathon…), both residents of the city itself and from outside it. In most cases, when runners leave home, they need to carry a jacket, cell phone, wallet … something that is really annoying during the race, so leaving these items in a locker in the center of Zaragoza, where often begin and end races, is the best alternative to run comfortably and without worries.
5. Excursions and free tours in Zaragoza
Some tourists who come to Zaragoza do it as an intermediate stop to go to another destination (Madrid, Barcelona, Valencia, Basque Country …), but do not want to miss the opportunity to enjoy our beautiful city and its surroundings in the little time they have in it, as there are many things to see and do in Zaragoza. Whether it's a guided tour of Paris or a free walking tour in Galway, this type of activity is really on the rise these days. Therefore, either through a free tour of Zaragoza or nearby excursions (to the Monasterio de Piedra, Belchite, Alquezar, Loarre…) they have to move with all their luggage, but luggage storage in Zaragoza are the perfect solution to leave their luggage safely for a few hours and enjoy hands free.
6. The Pilar Festivities
The Fiestas del Pilar (also known as "los Pilares") are celebrated during the week of October 12 and are the most important festivities in the city of Zaragoza, a festivity that attracts thousands of visitors from all over the world and in which there are numerous activities and performances of all kinds and for all ages. Whether to store a suitcase or backpack, shopping in the city or any other reason, a smart luggage locker is in many cases what the visitor needs. The answer, at 24 Manifestación Street.
7. Christmas
The Christmas season is the time of shopping, of carrying bags and more bags, so a place to store luggage is indispensable not only for tourists, but also for the locals themselves. Have you met your group of friends in the center to congratulate Christmas but you're loaded to the brim with gifts for your family? Leave your bags safely in Megalockers and take that hot chocolate with churros with your friends free of charge.
As we can see, there are many events held throughout the year in the capital of the Ebro river, events of very different nature in which a locker space in Zaragoza is your best ally.